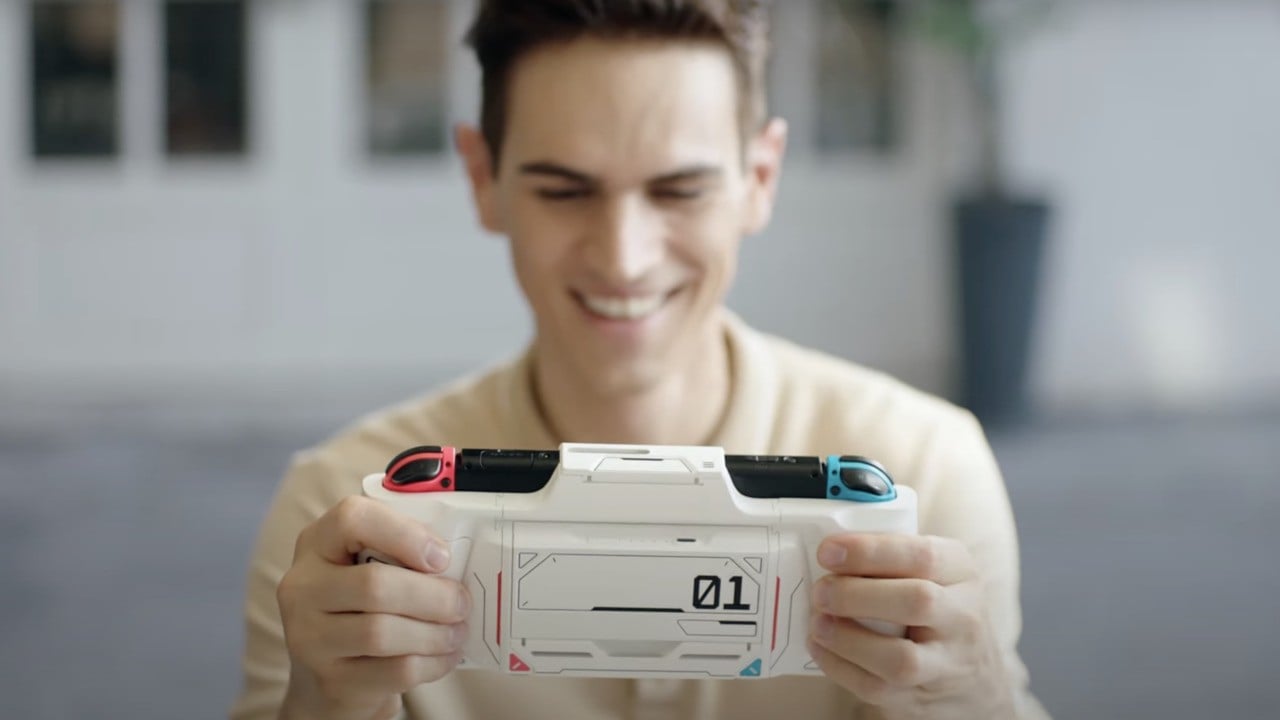 This modular switch box appears to be from Mobile Suit Gundam
Accessories maker Plenbo has approached Kickstarter for funding for the G-Case, an "all-in-one" case solution for Nintendo Switch and Switch OLED models.
The case really seems to have it all; not only does it protect your console when you're on the go, but it also comes with modular components, such as a 5000mAh battery that can be replaced with a spare battery when it runs out. The battery allows the case to charge the Switch during use, greatly increasing its endurance. You can also use the case to charge other devices, like your smartphone.
Elsewhere, interchangeable grips let you customize the G-Case to your personal specifications, and the case disassembles so you can use it as a Joy-Con grip when gaming in tabletop or TV mode.
There are storage slots in the case for two games, and the G-Case even has its own kickstand. Used in conjunction with the optional OneDock, and you can game on the TV without having to use the official Switch Dock. Finally, Bluetooth 5.0 is supported, although this is optional and not included in the 'base' G-Case package.
If you think the G-Case looks like it came from a Japanese anime, you're right, as the company behind explains:
Don't tell us you didn't recognize the style at first glance. Yes! It comes from our favorite anime: Gundam. The simple and charming lines of the basic mecha make the entire product line cohesive, symmetrical and mechanical. Sounds cool, huh?
You can pre-order a G-Case for $79 (was $89) or pick up a set that includes extras (including a case for case) for $169. Upgrading to Bluetooth 5.0 adds an additional $20 to the base price.
The G-Case has 50 days left on its crowdfunding campaign, but has already raised £127,064 of its goal of £14,731.