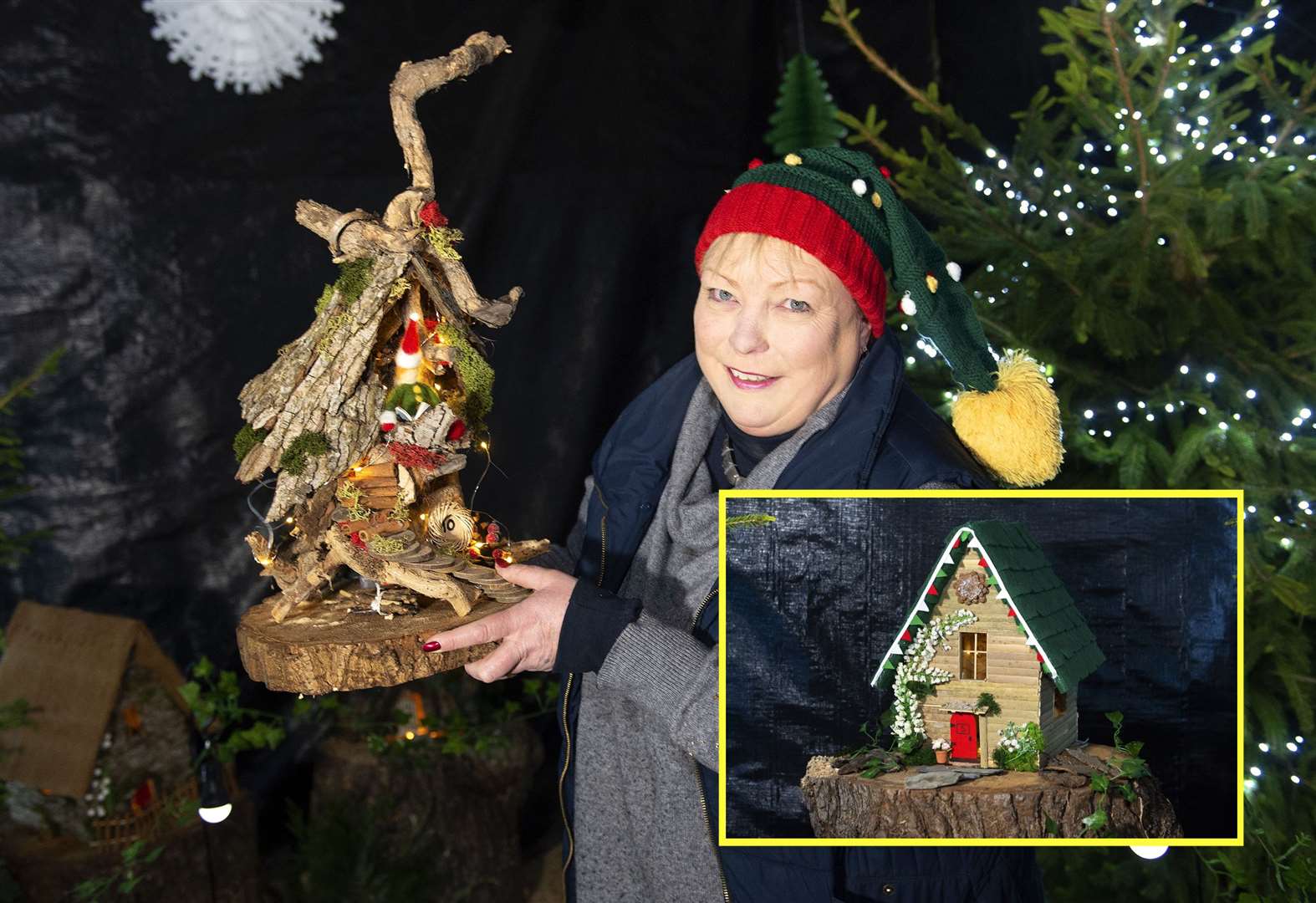 South Lopham mother seeks community help to build 'Elven Village' from bark and tree roots
A South Lopham mom has asked for community support to create her own miniature winter wonderland this year.
Rona Reeder has spent the past 12 months building 27 elf houses out of bark, tree roots and other pieces of wood given to her by the villagers.
The social worker, who sells Christmas trees from her farm this holiday season, invites residents to explore the Elven Village as they shop for their trees, with a donation box on hand to raise money for donations. local causes.
Ms Reeder explained how the idea of ​​creating the houses, which are one to two feet tall, came about after finding a glue gun knocking on the house.
"It all started right after Christmas when I discovered the wonders of a glue gun," she said.
"I started making this elf house from twigs and natural pieces of wood that I picked up on dog walks.
"It made me think that when I come out of confinement, I would like to do something magical for people."
Before she knew it, the villagers got wind of her plan and started stopping at her farm along the A1066 to donate materials that could be used for the Elven Village.
"Everyone got so excited," said Ms. Reeder, who is in her 50s.
"I had eight friends who spent an afternoon helping make houses. A nice gentlemen, who does woodturning, made some nice mushrooms, and another friend helped with the electricity to make sure everything was safe.
Not to be outdone, her husband David and her son George, 28, have spent the last six weeks creating a blackout room inside the barn, where the Elven village is located.
With the project finally finished this week, Ms. Reeder invites people to go see the village for themselves, while they choose their Christmas tree.
All proceeds from the exhibit will go to St Andrew's Church, South Lopham, and a local family, who will be on a missionary trip to Peru next year.
Ms. Reeder's Elven Village is open at Lime Tree Farm from tomorrow until December 22, between 9:30 a.m. and 5:30 p.m. daily.
---
---