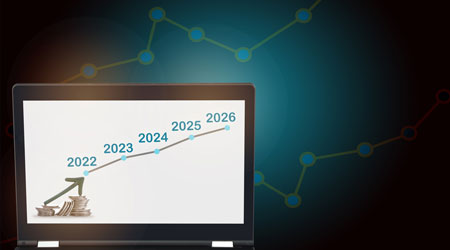 Robotic vacuum cleaner market set to soar
According to the research report "Robotic Vacuum Cleaner Market – Forecast and Analysis Report 2021-2025", the market will witness growth at a compound annual growth rate of 18 percent during the forecast period. The report is segmented by end users (residential and commercial) and by geography: North America, Europe, APAC (Asia-Pacific), South America and MEA (Middle East and Africa).
APAC is the largest market for the robotic vacuum cleaner market. Factors such as the rise in the adoption of robotic vacuum cleaners have increased significantly in this region over the past decade. In particular, Singapore and Australia, where the population over 65 is growing rapidly resulting in labor shortages, are also contributing to the growing adoption of robotic vacuum cleaners in the region.
Supplier Information
Robotic Vacuum Cleaners market is fragmented and the vendors are deploying various organic and inorganic growth strategies to compete in the market.
The increasing competition in the market forces the providers to adopt various growth strategies such as developing next-generation robots that are more technologically advanced than older versions to enhance the visibility of their services. Additionally, vendors such as LG Electronics are developing large robot vacuums with high suction power for use in commercial locations.
Geographic Market Analysis
APAC will provide maximum growth opportunities in the robotic vacuum cleaner industry over the forecast period. According to our research report, the region will contribute 40% of the global market growth and is expected to dominate the market till 2025. APAC will generate growth in all the years of the forecast period between 2020 and 2025. annual market will be 17.45% in 2021.
Japan and South Korea are the main countries using robotic vacuum cleaners due to high awareness of robotic solutions and increasing aging population. The incorporation of in-built air purifiers into robotic vacuum cleaners is increasing the adoption of robot vacuums among health-conscious populations in Japan and South Korea.
In addition, countries such as the United States, China, Japan, Germany, and the United Kingdom are expected to emerge as top markets for the robotic vacuum cleaner market over the forecast period.
A copy of the report is available here.
Warning: Please note that Facebook comments are posted through Facebook and cannot be approved, edited or rejected by CleanLink.com. Opinions expressed in Facebook comments do not necessarily reflect those of CleanLink.com or its staff. To learn more about comments on Facebook, please read the conversation guidelines.