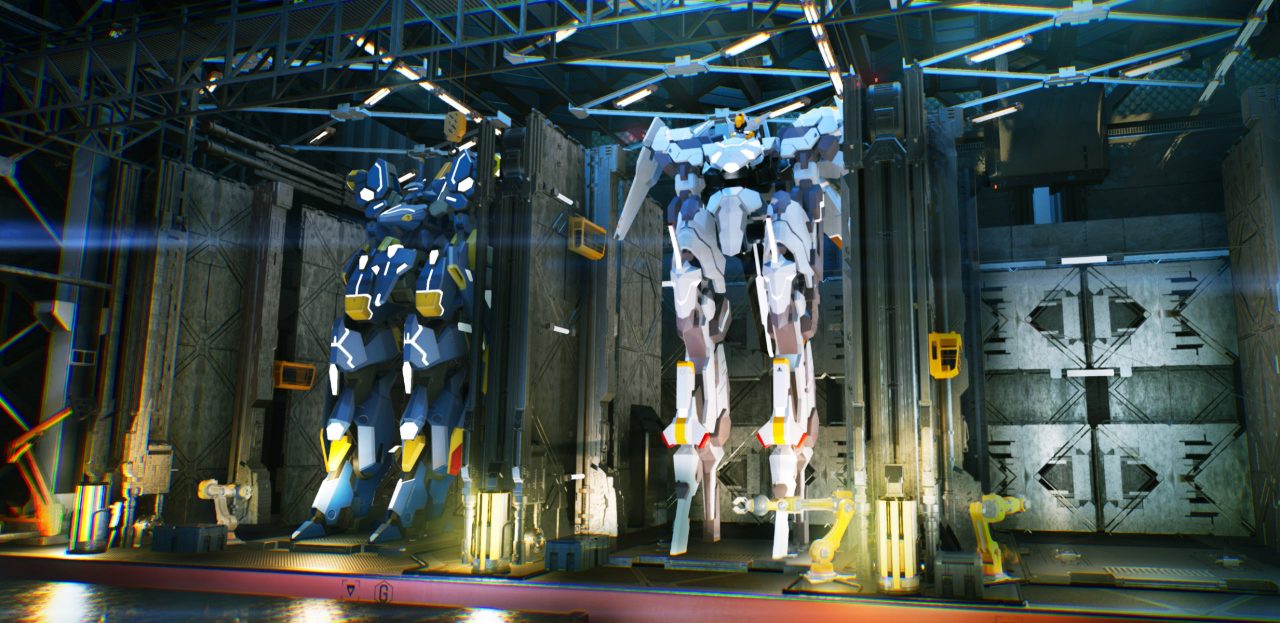 + + AWZyYW1le2JveC1zaXppbmc6Ym9yZGVyLWJveDt3aWR0aDoxMDAlO2hlaWdodDoxMDAlO3Bvc2l0aW9uOmFic29sdXRlO3RvcDowO2xlZnQ6MH0gfSBAbWVkaWEgb25seSBzY3JlZW4gYW5kIChtYXgtd2lkdGg6IDY0MHB4KSB7IC50Yi15b3V0dWJle21pbi13aWR0aDoxMDBweH0udGIteW91dHViZT5kaXZ7d2lkdGg6MTAwJTtwb3NpdGlvbjpyZWxhdGl2ZX0udGIteW91dHViZT5kaXY aWZyYW1le2JveC1zaXppbmc6Ym9yZGVyLWJveDt3aWR0aDoxMDAlO2hlaWdodDoxMDAlO3Bvc2l0aW9uOmFic29sdXRlO3RvcDowO2xlZnQ6MH0gfSA =
Although the game has been delayed from its initial release in 2021, that does not prevent Kadokawa Games from showing all of the robots of Relay! In a new nearly 8-minute trailer, the God Wars: Future Past The team showed us around the many mechas that adorned the battlefield.
See the giant robots in action in the trailer below:
Relay is a turn-based strategy RPG that will feature options in Japanese, English, French, Italian, German, Spanish, Traditional Chinese, and Korean. The game will be released for PlayStation 5 and PlayStation 4 in Japan on February 17, 2022. While the initial plan was for a simultaneous release in Japan, North America, Europe and Asia, global publisher Clouded Leopard Entertainment only lists Relay like "Coming Soon" on their website without any indication when exactly. Check back to RPGFan once we know more!
Source: Gematsu
+ + AWZyYW1le2JveC1zaXppbmc6Ym9yZGVyLWJveDt3aWR0aDoxMDAlO2hlaWdodDoxMDAlO3Bvc2l0aW9uOmFic29sdXRlO3RvcDowO2xlZnQ6MH0gfSBAbWVkaWEgb25seSBzY3JlZW4gYW5kIChtYXgtd2lkdGg6IDY0MHB4KSB7IC50Yi15b3V0dWJle21pbi13aWR0aDoxMDBweH0udGIteW91dHViZT5kaXZ7d2lkdGg6MTAwJTtwb3NpdGlvbjpyZWxhdGl2ZX0udGIteW91dHViZT5kaXY aWZyYW1le2JveC1zaXppbmc6Ym9yZGVyLWJveDt3aWR0aDoxMDAlO2hlaWdodDoxMDAlO3Bvc2l0aW9uOmFic29sdXRlO3RvcDowO2xlZnQ6MH0gfSA =