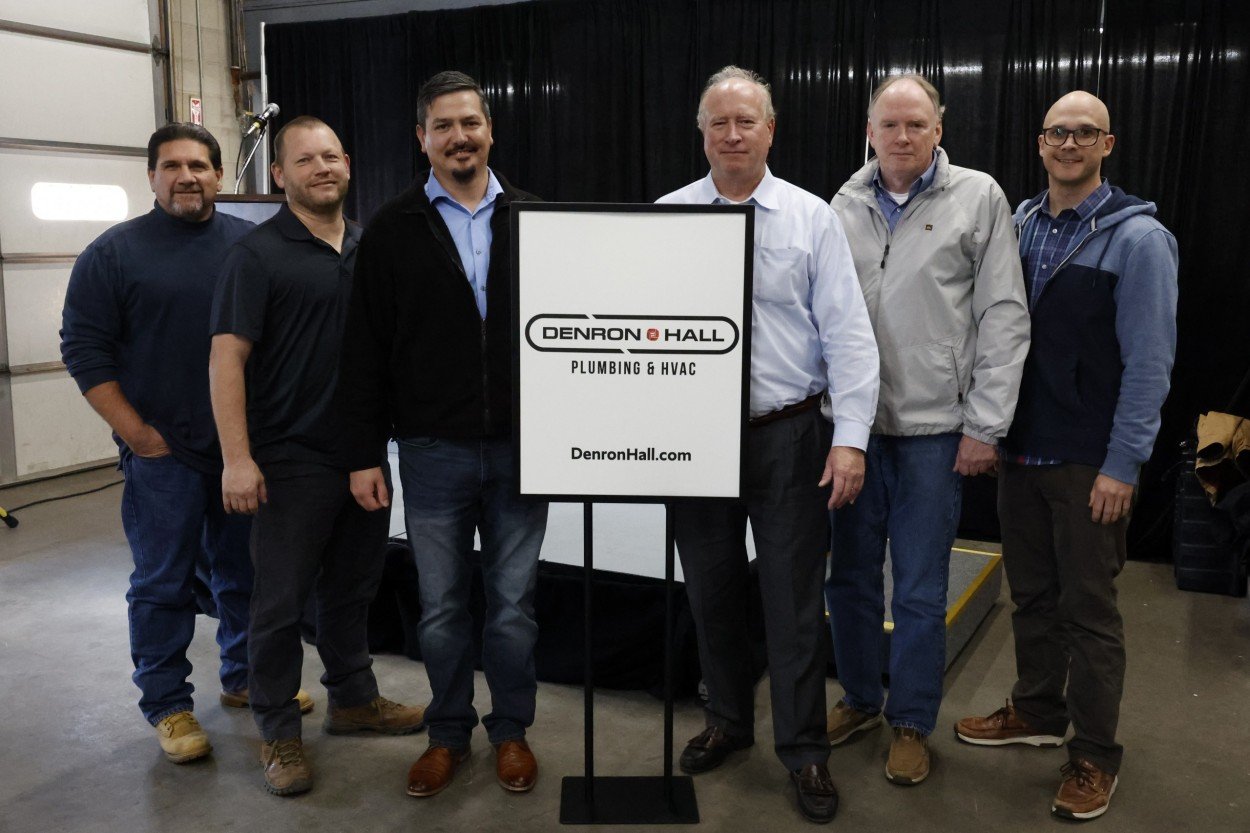 Denron and J. Lawrence Hall Join Forces in Major Merger of Mechanical Contractors
'Merger of equals' creates largest company of its kind in NH
Two New Hampshire mechanical contractors have announced a merger creating the state's largest commercial plumbing and HVAC company.
Manchester-based Denron Plumbing & HVAC LLC, which has served commercial and industrial plumbing and HVAC customers throughout New England since 1974, and J. Lawrence Hall, a design-build mechanical contractor in Nashua since 1937, announced the merger Nov 5.
The new company will be known as Denron Hall Plumbing & HVAC.
The merged company will retain its Manchester and Nashua sites and will have more than 200 employees. Although both companies previously provided plumbing and HVAC services to general contractors, building owners and facility managers in northern and central New England, Denron's strength was on the plumbing side. and J. Lawrence Hall had extensive HVAC experience, including his own sheet metal work. store.
"This is truly a merger of equals, with each of the companies bringing unique specialties to the table," said Joel Pickering, CEO of the new company. "Bringing these two great companies together makes us stronger in the market. "
Pickering added that "there is no one in the area now who brings this level of expertise in plumbing, HVAC construction and construction services of this size and scope to a project. "
As for Charlie Hall, President of J. Lawrence Hall, he said that in looking for a partner, the firm was looking for one "who could help continue the legacy our family has built over eight decades." "Taking care of our employees and our long-term customers has been our top priority and the merger with Denron accomplishes both. "