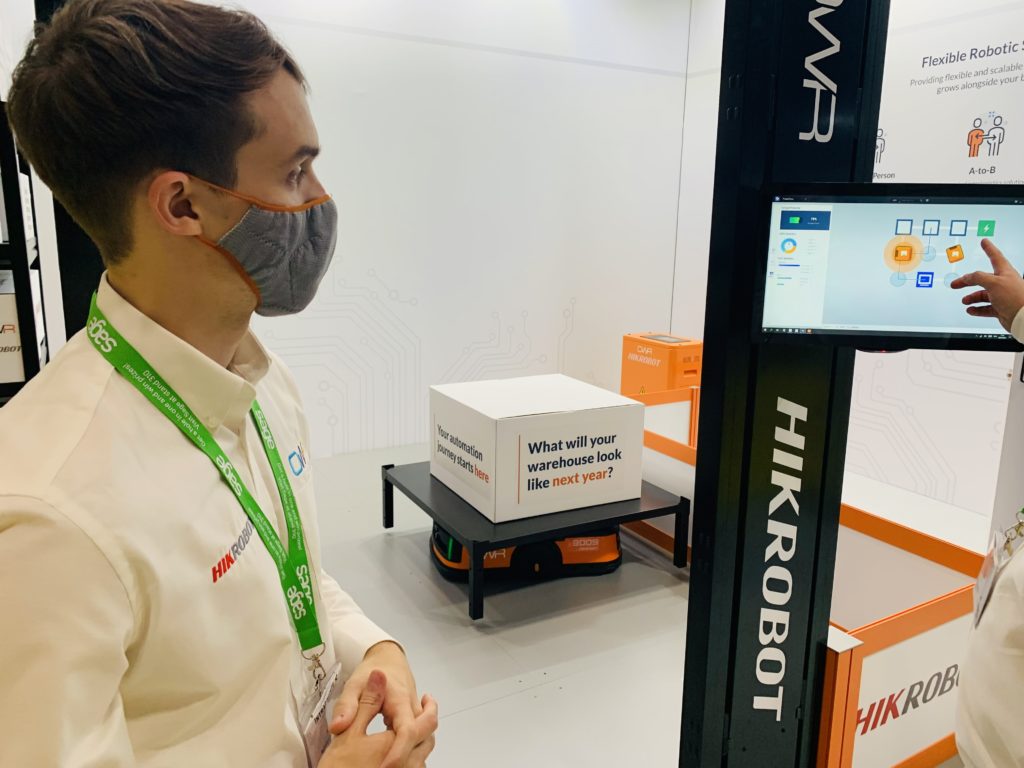 Are you ready for the robotic revolution?
Greg Downey is a Robotics Business Consultant at OW Robotics and has spent the past year helping businesses in the UK realize their warehouse automation potential by using innovative product-to-person solutions and AB movements to help improve efficiency and reduce costs in a wide range of industries. At IntraLogisteX this week, he explained to Logistics manager How? 'Or' What…
Automation, especially robotics, is transforming modern warehousing in ways never before imagined. Able to perform arduous and repetitive tasks more efficiently, robots represent a radical change in logistics, enabling warehousing companies to better serve their customers, protect their margins and sustain their operations. During his presentation, Greg asked how ready is the UK warehousing industry for the robot revolution? One of the interesting lessons from his presentation is the fact that few companies are already deploying robotics in their operations – hence the real benefits for the industry as a whole have yet to be realized.
To provide the best in flexible warehouse automation, OW Robotics is partnering with Hikrobot, also an exhibitor at IntraLogisteX. By combining nearly 30 years of warehouse management experience from OW Robotics with Hikrobot's AMR technology, the company's customers can benefit from state-of-the-art warehouse automation solutions.
"With an incredibly fast ROI, automation like this will allow businesses of all sizes to keep up with the changing landscape and work around the clock," says Downey. "Hikrobot's award-winning technology has enabled average efficiency improvements of 90% and labor cost savings of 50%, making robotics a truly worthwhile investment for businesses of all kinds.
"Robotics can eliminate the need for repetitive manual tasks, along with the associated costs, human errors and time constraints," continues Downey. "As a result, you can free up your employees' time for other more interesting operations and keep your warehouse operational. Robotic warehouses mean your warehouse can operate 24/7, any day of the year.
"Some collaborative robots work alongside a human team, increasing productivity by following them around the warehouse. Others do all the picking for you and use sensors that allow them to easily move around the warehouse floor, distinguishing between obstacles and where they need to go.
"Person-to-person cargo robots do exactly what is written on the box, they deliver items to human operators who can then fulfill orders. The use of G2P robots minimizes the number of operators required and increases productivity.
OW Robotics exhibits at IntraLogisteX on Stand 322, while Hikrobot is on Stand 330