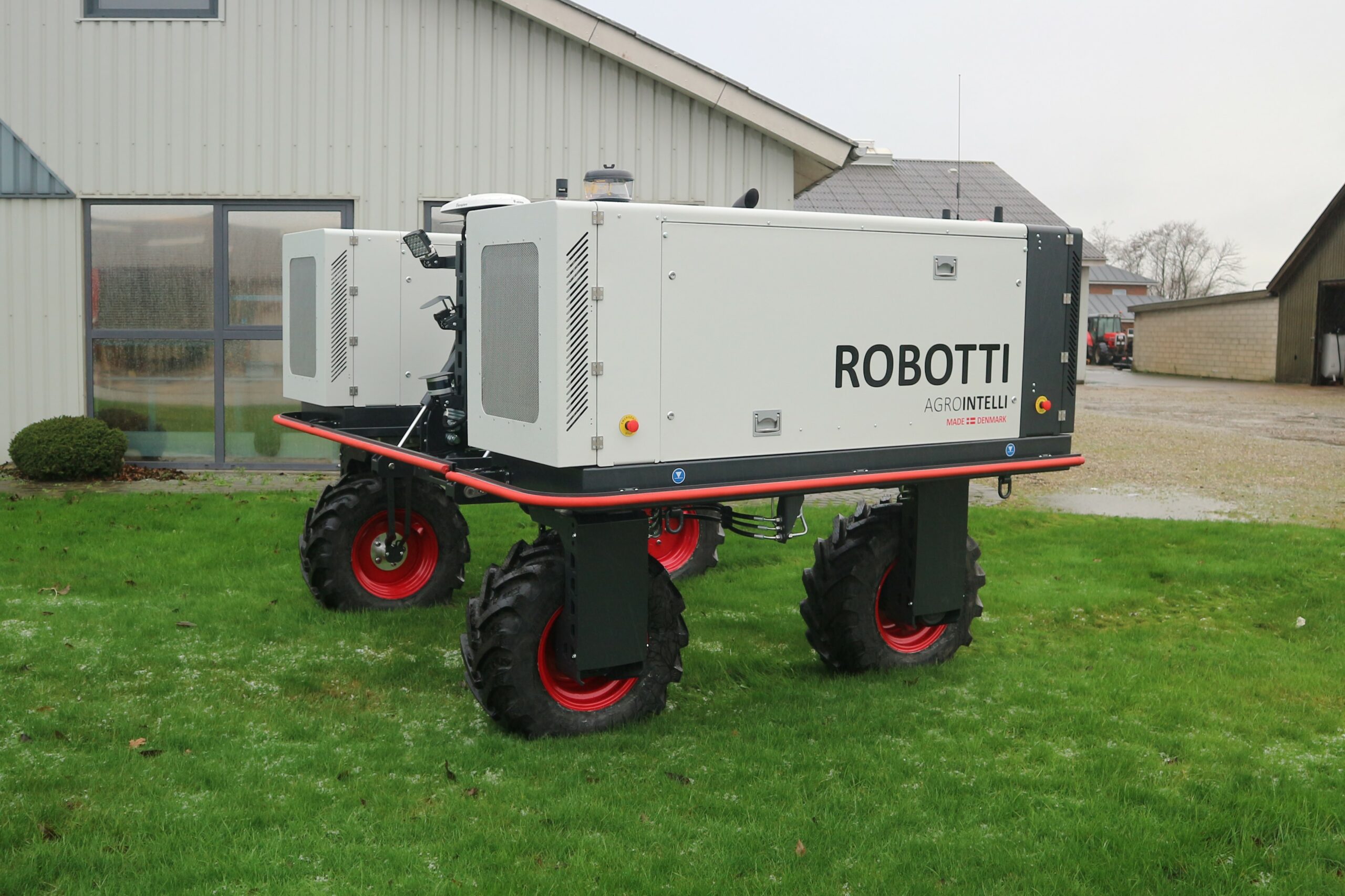 AgroIntelli launches new Robotti long-range field robot
The new Robotti LR is based on the Robotti 150D and meets different needs, depending on the manufacturer AgroIntelli. It was developed for more energy-intensive operations requiring a power take-off (PTO). Robotti LR is designed to meet the demands of operating with standard tools for a very long time without the need to refuel, thanks to its enlarged diesel tank.
While the Robotti 150D has two engines with one motor providing power to the PTO exclusively, the Robotti LR is equally powerful in demanding non-PTO operations, with a lift capacity of 1250 kg.
According to AgroIntelli's Product Manager, Hans Christian Carstensen, the new long-range version is the product of many hours of operation in the field and customer feedback over the years. "We have seen that farmers need more lifting capacity, more autonomy between refueling, higher torque on the wheels and higher hydraulic capacity. All these contributions were the basis for the development of Robotti LR.
Autonomous tool holder
Robotti is an autonomous tool transporter, automating tasks in agriculture and horticulture. The autonomous field robot is powered by diesel. Equipped with a three-point hitch, it can be fitted with standard agricultural implements to perform different tasks in the field throughout the season. Robotti weighs less than 3,000 kg, thus minimizing the risk of soil compaction. Robotti is able to perform a "zero turn": he turns around a fixed point, which allows him to turn in narrow headlands.
RTK-GPS
The field robot has a SIM card and is permanently connected to the GSM network. It is autonomously controlled by a computer which performs optimized route planning based on user input. All data is cloud based and the robot uploads and downloads information while working. Robotti navigates with RTK-GPS technology which has an accuracy of +/- 2 cm, known to tractors. Users can monitor robot location, task status and live monitoring through Robotti webpage. The current version, Robotti 150D, works in ten European countries.