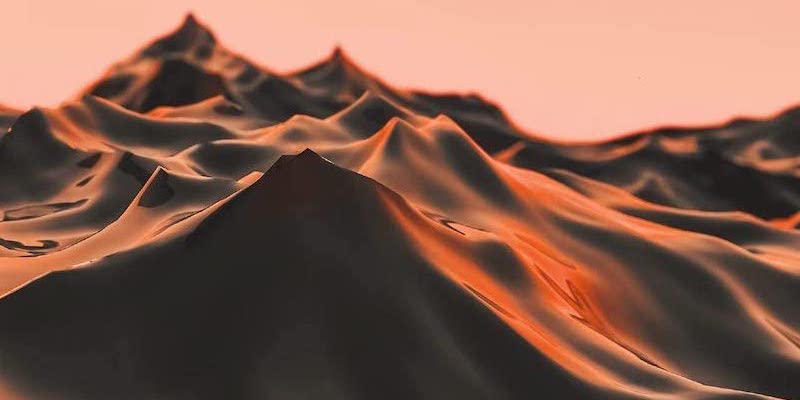 8 sci-fi and fantasy books to kick-start your July literary hub ‹
It hasn't been an easy start to the summer; the heat and record-breaking storms seemingly everywhere are stark reminders of our planet's future, and it's hard to get into the beach-reading mindset when your basic rights are taken away. But it's heartwarming to see new work released to the world every month (supply chain issues are damned!), especially when it's as imaginative and incisive as July's new sci-fi and fantasy. There are also almost as many new horror tales coming out this month, but we had to limit the list somewhere or it would be twice as long. That said, don't sleep at Nat Cassidy's Mary: Awakening from TerrorSarah Gailey's Like at homeby Paul Tremblay The Porters Clubor Silvia Moreno-Garcia The daughter of Doctor Moreau.
…OK, we've slipped a few more horror offerings into the list, because between an Edgar Allan Poe retelling (Poe in the summer, why not!) and a deep dive into the science of why we love horror movies , how could we not?
*
Our women under the sea by Julia Armfield
(Flatiron Books, July 12)
The title of Julia Armfield's first novel (from her acclaimed collection of shorts slow salt) refers to the online role-playing group that Miri belongs to while his wife Leah is away for six months, except these women claim their husbands are astronauts lost in space, and Leah is stuck deep in the ocean in a faulty submarine. It's these sorts of parallels between space and the sea that give you a sense of the thoughtful way Armfield has approached this modern horror love story, as Leah's eventual return to the surface leads to a host of bizarre side effects including silver oyster skin and the need to spend long hours in the bath playing otherworldly music. Armfield's lyrical prose aside, I'm just excited to see a queer couple at the heart of a story with The Astronaut's Wife vibrations, but seem to have a lot more under your skin.
ymir by Rich Larson
(Orbit Books, July 12)
This science fiction story Beowulf transplants the epic poem to the eponymous planet of Ymir. Our hero is Yorick Metu, better known as "The Butcher" for the bloody massacre that marked his self-imposed exile from Ymir twenty years ago. But all epic heroes need to be called back to action, and for Yorick, who has had half of his face ripped off and survives on constant use of stimulants, it's his former employer's call to fight a alien machine terrorizing the mines of Ymir. The name of the machine? A grendel, of course. But the biggest challenge for Yorick will be facing his brother Thello, who decades ago made him the man he is now.
A prayer for shy crowns by Becky Chambers
(Tordotcom Publishing, July 12)
A Psalm for the wild mounts, the first installment in Becky Chambers' Monk and Robot series of novels, combined tea and entropy in a way reminiscent of an offbeat afternoon tea service. The sequel reminds us that this elaborate meal doesn't have to be a one-time treat. After achieving stardom on their moon Panga on their first adventure, tea monk Sibling Dex and wild construction robot Splendid Speckled Mosscap visit the various human settlements to answer Mosscap's pressing question: "What do the humans need?" With other robots withdrawing from their creators' society once they gain sentience in wakefulness, Mosscap's question — and the conversation she will force about need versus want — goes beyond the simple curiosity.
August Kitko and the space mechs by Alex White
(Orbit Books, July 12)
Flapping with the same contagious charm as Catherine M. Valente space opera, Alex White's apocalyptic adventure also places humanity's last chance to avoid extinction in the trained hands of a talented musician. But instead of using an interstellar Eurovision as a backdrop, White mixes the fate of pianist August Kitko with artists like Neon Genesis Evangelion– that is, Gus is set to literally play out humanity's last moments in 2657 at a concert, when instead the fearsome mecha Greymalkin summons him from obscurity to join forces. It turns out that some of the biomechanical Vanguards that were meant to destroy Earth have split into a rebel faction, and Gus is their Conduit. Right from the start, this musical space opera is wry and delightful, and seems like the perfect boppy summer read.
What moves the dead by T. Kingfisher
(Tor Nightfire, July 12)
Under the self-proclaimed "vaguely absurd" pseudonym of T. Kingfisher, Ursula Vernon has adapted Edgar Allan Poe's gothic tale "The Fall of House Usher" into an even stranger novella. She begins by naming the anonymous narrator and giving him pronouns: Alex Easton, who calls himself ka/kan. A retired soldier, Alex visits his old war pal Roderick Usher at his family's decaying estate, only to discover that Roderick and his sister Madeline seem oddly distressed: her with crippling bouts of catalepsy, he with wasting nerves. . Not to mention the hares in this remote town of Ruravia, who behave as if they've never seen humans before… Kingfisher Horror (hollow places, The twisted) is more atmospheric than ever.
The stone road by Trent Jamieson
(Erewhon Books, July 19)
Trent Jamieson has two upcoming Erewhon books set in the same universe: boy of the day (to be published in August) and its semi-suite/standalone The stone road, which precedes it this month. Both are set in a post-oil fantasy world, though their protagonists occupy very different mythical corners and roles in this distant setting. The stone road focuses on three generations of March women, with the birth of young Jean signaling that her all-knowing grandmother Nan and her swordsman-turned-alcoholic mother Ella must train her in family ways. Because John's birth lit the Furnace – the first flames for a long time – and opened the mouths of the dead. Jamieson seems determined to release a number of stories and books exploring this world, with the option to enter at any time.
A strange and stubborn endurance by Foz Meadows
(Tor Books, July 26)
I'll never cease to be thrilled by the growing wave of SFF romance that's hit our shelves over the past few years (not to mention ancestors like Jacqueline Carey, KJ Charles, and many more!), and it's awesome to see titles like this one being released in time to tango with contemporary romances and other beach reads. Last year, Tor Books published the space opera about queer arranged marriages by Everina Maxwell winter's orbit; The latest from Foz Meadows, then, resembles the fantastic yang of this yin. This political marriage marries strangers Velasin vin Aaro and Caethari Aeduria, an unexpected union after Vel accidentally torpedoes his original arranged marriage to Cae's sister with the revelation that he prefers men. In order not to pass up the opportunity for an alliance, their respective kingdoms Ralia – which prohibits homosexual relations – and Tithena think that the bride's brother is the best thing to do. But what Cae needs most in even an arranged marriage is trust…and I have a feeling there will be plenty of political intrigue to threaten this romance between strangers and lovers.
Nightmare Fuel: The Science of Horror Movies by Nina Nesseth
(Tor Nightfire, July 26)
From its first painstaking analysis of a classic horror jumpscare, Nina Nesseth's pop science offering is both accessible and impressive in the way it breaks down the limbic responses that make us scream when the protagonist gets up and sits. there is a monster behind him. It's like going to a slasher movie starring Mary Roach and then ending up dissecting every scream and laughing at the remains of your popcorn. Considering that Nesseth delved deep into The Science of the Black Orphanshe clearly knows how to merge the personal experience of watching TV and movies with all the fascinating neurons firing on the screen.
*
Nathalie Zutter is a Brooklyn-based playwright and pop culture critic whose work has appeared on Tor.com, NPR Books, Geek's Lair, and elsewhere. Find her on Twitter @nataliezutter.